Mobilizing Georgia's coast against climate change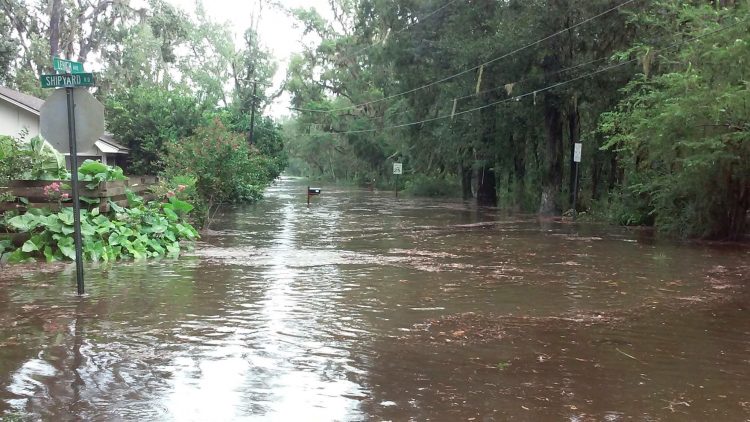 By David Pendered
July 17 –A planned climate action network to raise awareness of climate change and spur political action among residents of Georgia's coast would get a major boost if a St. Simons Island-based group wins a grant from the parent company of the Savannah Morning News.
The Center for a Sustainable Coast has applied for a $25,000 grant from the Gannett Foundation and the USAToday Network. Last year, a Savannah project was awarded $100,000 to help pay the planned restoration of a Freedman's School. The program, A Community Thrives, has provided a total of $2 million a year in grants to help strengthen communities in which Gannett does business.
The center has set a goal of $5,000 for its matching grant. As of Sunday evening, $1,700 has been raised from four donors, according to the fundraising page hosted by mightycause.com. Donations of $3,000 required to secure the grant are due by the end of July, although the center's director said the center will gratefully accept additional donations for the program after the deadline..
If the center wins a grant, the intent is to raise awareness of individuals who may, or may not, already be well informed about climate change issues, and engage them in transforming their climate concerns into political action. If the grant isn't awarded, and even if the fundraiser falls short of the goal, the awareness effort will move forward with whatever scope can be achieved with the cash on hand, David Kyler, the center's director, said July 15.
The clock is ticking, given the goal is to help raise awareness in advance of elections in November for Georgia's top elected officials and the Legislature. The money is to help:
"cover the costs of creating a coastal Georgia climate action network and hosting a public forum that will outline the primary issues, propose needed legislative provisions, and build political support for climate-change action in Georgia by preparing voters to make informed choices in the upcoming election in November."
The center – unlike some other environmental organizations on the coast – has focused its attention largely on global warming and its effects on Georgia's marshy coastline. The center also places global warming in the context of environmental justice, as described in the grant application:
"Environmental justice issues are also relevant to this work, since low-income areas are disproportionately vulnerable to the adverse effects of higher temperatures and extreme weather events. Although climate action is important to all demographic groups, the economically disadvantaged are at greater risk."
For more information about the planned network on global warming and to donate visit Coastal Georgia Climate Action Campaign, 2022